25+ Gifts to #ShopLocal in Five Points
The Holidays are right around the corner, and Small Business Saturday is right after the Black Friday - so why not #ShopLocal and support the artistry, craftsmanship and creativity within your Columbia community? To get something special for all the people on your list, make sure to stop by Market South, a pop-up retail location that will be open until December 31st.
They are located at 743 Saluda Avenue in Five Points. Their hours are Mon-Fri 10 am to 6 pm & Sunday from 1 pm to 5 pm.
Gifts for Mom
Whether you are looking for gifts for your Mom, Grandmother or your Mentor, you have so many options to consider! Painted jeans, artwork, accessories and jewelry - show Her that you've been paying close attention to her style and taste by getting Her a gift that you know she'll love!!!
Gifts for Significant Other
Looking to treat your special someone to a truly special gift this holiday season? What can be more special than a personalized jewelry piece or a hand-made designer accessory? If your significant other appreciates art, then get them a piece by Columbia's own Howard Hunt that they will treasure and enjoy for years to come!
Gifts for Best Friend
Your Best Friend deserves the BEST! Why not get her something stylish? A hand-made cross-body purse or a set of colorful earrings are sure to cheer her up this Holiday season! For a more personal gift, look into a beautiful painting of the Gervais Street Bridge by Caitlin Lejeune or a lovely zodiac charm necklace by Sugar and Lola!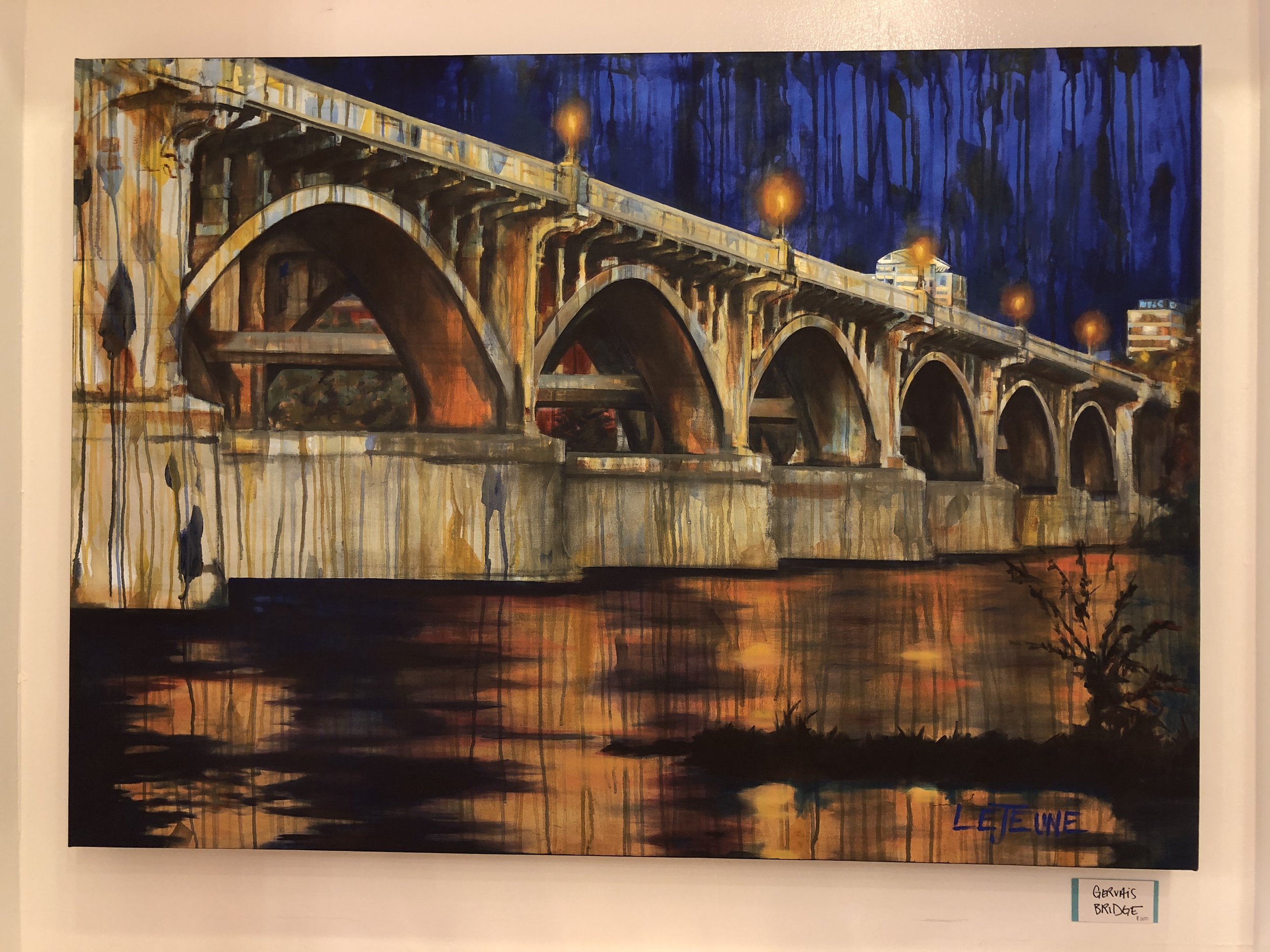 Gifts for Coworker
Be it your coworkers, your boss, or your business partner - if you want to stay on their "good side", pick something they will enjoy now and for years to come! A cute hand-painted ornament or some sweet treats can do the trick if you don't have a large budget. If you are shopping for a female and know her style, a hand-made accessory or a set of earrings will certainly make for a memorable gift! And if you are looking to really stand out, treat your colleague to a beautiful piece of art that will brighten up their office!
Gifts for Dad
Looking for something truly unforgettable for dad? Maybe it's your Grandfather or just some other father figure that your would like to show appreciation to… In either case, consider getting something that will show them how much they mean to you! A beautiful painting by a local artist or a giclee print will be decorate their space and keep the memories of this Holiday season fresh in their mind. A hand-made leather folder will complement their style. You've got options!
Gifts for Out-Of-Towners
Planning to be mailing some gifts this season? Cousins, college friends that moved away, family from out of state or colleagues from other countries - whoever it is, send them a piece of Columbia! A great and budget-friendly way to share the local culture with them is by sending them A Taste of the South: choose between a care package or a bag of delicious pecans. A piece of local art is a sophisticated way to expand their collection and support an artist you know they'll love!
Stocking Stuffers & Secret Santa at the Office
Looking for stocking stuffers? Got a gift exchange party coming up at your office? Don't sweat! You'll find unique and affordable options that will be perfect for either! Bamboo straws that won't hurt the environment, hand-painted Nativity sets, and one-of-a-kind art pieces are all to consider if you want to stand out without breaking the bank!